No matter where in Colchester you're looking to buy a home, having a good credit score is vital in securing a mortgage. Any mortgage advisor will tell you, your credit report will be heavily scrutinized by lenders, who will then decide if you seem to be able to handle a monthly mortgage payment. A bad credit report could mean you lose out on a mortgage, so take these tips into account, then make sure your credit report is correct and up to par.
Ask yourself the following questions when looking for a Mortgage advisor in colchester.
Is the information correct?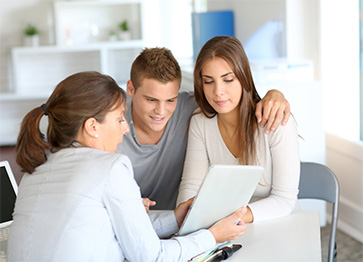 Get a copy of your credit history from a reference agency such as Equifax, Experian or Callcredit. The report is updated as creditors report that you have opened a new line of credit, paid bills, etc. You have the right to obtain a copy of your credit report for £2, and to get any errors corrected. Double check that your address is correct on all reports and make sure the reports surrounding the active accounts are accurate. If a credit card you closed years ago is still listed as active, you need to call the credit company and get the issue taken care of before you proceed with continuing to work with a mortgage advisor.
Am I a good borrower?
First things first, if you do not have any credit history – no one can determine whether you are a good borrower or not. In the case that you need to build credit history, obtain some form of credit, where you are building a history of making on-time repayments. Boost your credit score and show lenders that you are responsible.
Can I get rid of any debt?
If possible, pay as much of your existing debts off as possible. Paying off more than just your minimum payment is one way to speed up the debt elimination process. This could also improve your credit score, as you lower your utilization of credit.
Am I on the electoral roll?
This is one of the easiest ways to better your chances in getting approved for a mortgage. Register to vote, if you haven't already. Find your local council online and apply today. It's a simple thing to do that actually has a big effect on your credit score.
Should I just apply for lots of credit?
I can tell you the answer for this one. Absolutely not! Applying for many lines of credit at once can make someone appear very reckless to lenders. If you are doing too much asking for money you don't have, then they won't expect you to be able to handle a mortgage payment. It could also increase your debt to income ratio, which is also largely considered by lenders.
Applying for a mortgage takes a lot of preparation. You may even find financial decisions you made 5 years ago as a college or university kid greatly effecting your mortgage process today. Make sure you have chosen the right colchester mortgage advisors to help you along this journey.